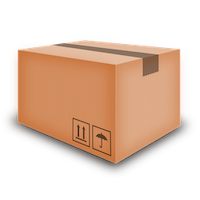 International Movers
Shipping-To.com, through this country-specific International Movers directory, offers you the most efficient and cost-effective means of being able to contact multiple international movers and moving companies in your locale or abroad. Not only that, but you can also browse by related categories such as vehicle shipping, freight shipping and cargo shipping to meet freight forwarders or alternative personal cargo handlers.
Use the map below to select the country for your International Movers:
International Movers & Moving Companies
Please select from the following list of countries to find international movers and moving companies whose facilities and moving services meet the specifications to carry out your next overseas moving. Contact and make enquiries to a number of them before deciding on one and making a booking.
Comparing International Movers
Deciding upon which international moving company to entrust your belongings with need not be as difficult as you may think. Most international movers are members of national associations that demand a certain level of moving services from its members. Consider this as you research each moving company!
International Movers Message Board:
International Vehicle shipping to Thailand

I need to ship a vehicle from my business here in San Antonio, Texas, in the United States. I have never shipped a vehicle before, and since this will be an international shipment, I need information about international vehicle shipping to Thailand f ...

Vehicle shipping from Lethbridge Alberta, Canada to Germany

I would like a quote to ship my 2010 Dodge 1/2 ton 4X4, a 1984 Porsche 911 and my 1999 Yamaha Road Star 1600 cc motorcycle from Lethbridge, Alberta, Canada to Germany. Please contact me for more information at the email address provided. I would lik ...

Motorcycle shipping from Egypt to South Africa

We have arrived in Cairo after an overland journey from Cape Town, South Africa. We are traveling by Honda XR650L motorcycle. We need to have two motorcycles shipped back to Cape Town. We require the bikes to be secured in a wooden crate. Approxi ...